Natural Product Biosynthesis Research Unit
Natural Product Biosynthesis Research Unit
Main Research Fields :

Complex Systems

Related Research Fields :

Interdisciplinary Science & Engineering / Biological Sciences

Keywords :

Biosynthesis of natural product / Microorganism / Utilization of sleeping genes / Regulation of gene expression / Biosynthetic platform

Project :

Integrative Symbiological Solutions / Metabolic Genome Engineering
Exploring microbial gene resources and elucidating biosynthetic mechanisms to produce valuable compounds
Unit Leader
Shunji Takahashi D.Sci.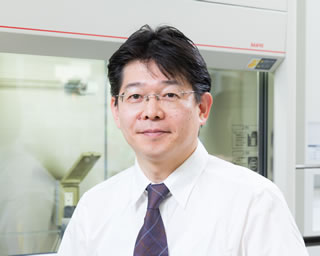 1997

D.Sci., Chiba University

1997

Postdoctoral Scholar, University of Tokyo

1998

Research Associate, Graduate School of Medicine, Chiba University

2002

Postdoctoral Scholar, University of Kentucky, USA

2005

Postdoctoral Researcher, Antibiotics Laboratory, RIKEN

2007

Senior Research Scientist, Antibiotics Laboratory, RIKEN

2011

Team Head, Cheminformatics and Compound Creation Team

2013

Unit Leader, Natural Product Biosynthesis Research Unit, RIKEN Center for Sustainable Resource Science (-current)
Outline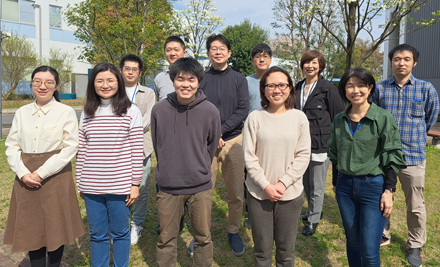 Microorganisms such as actinomycetes and filamentous fungi are a rich repository of valuable secondary metabolites. The understanding of biosynthetic mechanisms is important to utilize microbial metabolites efficiently. For this reason we elucidate a key reactions of biosynthetic pathways by genetic and biochemical methods. We diversify microbial metabolites by modifying gene clusters and pathway engineering. In addition to utilizing transcriptional regulators, we develop novel methods to activate biosynthetic gene clusters by small molecules and create natural products. We are constructing microbial biosynthetic platforms and efficiently produce valuable natural products using genetic resources from nature.
Subjects
Elucidation of biosynthetic machinery of bioactive microbial metabolites by genetic, biochemical and structural analyses
Evaluation of transcriptional regulators associated with secondary metabolite gene clusters
Production of novel secondary metabolites from unknown gene clusters unveiled by genome sequence analysis
Development of small molecules that enhance production of secondary metabolites
Construction of biosynthetic platforms using microorganisms